6 November:
Congratulations to branches and members - now time for 'common purpose' on 2015 pay claim
The Local Government Committee yesterday considered the outcome of recent ballot on Pay. You will recall that members voted to accept the new proposals from CoSLA by 70.8% to 29.2%.
It was agreed that this result concluded pay for 2014, however branches and members are to be congratulated at the pressure that was brought to bear on the employers to force them to improve upon their original offer. The strength and influence of UNISON was very clearly demonstrated, given the GMB and Unite played no part in this dispute. UNISON will be writing formally to the employers accepting the new proposal.
However no sooner has pay for this year been settled, then it is time to lodge our claim for next year. The Local Government Chairs Group will meet on Monday 10th November to consider how best to consult branches on what next year's claim should look like.
We will also seek to draw up a joint trade union side claim along with the GMB and Unite and hope that next year's pay negotiations can be conducted as a joint trade union side with a common purpose of seeking to improve our member's pay.
Further information on next year's pay consultation will be issued shortly.
4 November:
Consultative Ballot on LG Pay Scotland - Members vote to accept
The Scottish Local Government pay ballot closed yesterday and the results were as follows: Members voted 70.8% to accept and 29.2% to reject the revised pay offer. The LG committee meets tomorrow 5 November. A further update will be circulated thereafter.

15 October: Consultative Ballot update
The Consultative Ballot on Pay will run from 20 October until 3 November. Members who do not receive a ballot paper should contact UNISON Direct on 08000 857 857. This Helpline will only be available from 24 October – 30 October.

14 October News release:
UNISON Scotland suspends strike planned for 21 October after improved offer from employers

14 October 2014 - 14.00hrs
Suspension of Industrial Action 21 October 2014 - new consultative ballot
Following a meeting of UNISON's Scottish Local Government Committee today, the committee has taken the decision to suspend strike action planned for 21 October and consult our members on new proposals put forward by the Scottish Employers (CoSLA).
The proposals concentrate on three areas of our dispute: the future participation in the agreed bargaining machinery; consolidation of the living wage; and the deletion of spinal column point below the level of the living wage.
The view of the Scottish Local Government Committee is that these proposals represent a significant change to the current award. In line with our agreed procedures UNISON is consulting members on the revised pay offer from the employers and a full consultative ballot will now take place.
The ballot will open on Monday 20 October 2014 and close on Monday 3 November 2014.
Full statement from UNISON Scotland Local Government Committee 14 October 2014:
UNISON has called off the strike action planned for 21st October 2014, while we consult our members on an improved offer from the local government employers (COSLA).
UNISON members voted for industrial action, up to and including strike action in the ballot which closed on 29th September. UNISON then announced a strike for 21 October 2014. Our ballot was calling for:
• Fair pay. An extra £1 per hour for all workers in Local Government. UNISON members in Local Government had 1% below inflation pay rise imposed on them. Members have seen their pay eroded by 14% since 2007

• An end to low pay. The consolidation of the Living Wage and deletion of spinal column points below the level of the Living Wage. Some council's make up the living wage through a low pay bonus.

• To get back round the table. UNISON members have had decisions on pay imposed on them in 2013 and 2014. Employers refused to negotiate going against agreed protocols between UNISON and COSLA. Employers should get back round the table and talk about the big issues facing local government including future pay offers

UNISON has made significant progress on 2 of these demands. On low pay and getting back to the bargaining machinery. And we will use that commitment to get back round the table to continue to fight for fair pay.
UNISON has secured significant commitment from COSLA on the living wage. COSLA is committed to the consolidation of the living wage as the new starting point for payment of the local government workforce. We know that this is hugely important for our lowest paid workers and will affect at least 24 of the 32 local authorities
UNISON has also received a commitment from COSLA to reinforce their commitment to joint negotiation and to adhere to the collective bargaining. We have agreed a form of words with COSLA which says 'our principle aim is to reach mutual agreement based on our shared values on a national scheme of pay and conditions'.
This was a difficult decision for our branch secretaries but we remain united. We should not underestimate the anger amongst local government workers at the way they have been treated. They have seen a 14% reduction their pay since 2007, they have seen 40,000 jobs lost and they are the only sector which has actually seen a cash cut to services – all in all meaning our members live with the stress which comes with having to do more work for less money.
UNISON is one of the biggest democratic organisations in Scotland. Decisions are made by our members. And we have consulted our membership every step of the way. And we will continue to do so. We think we have made real progress; this is a victory it shows what we can achieve when we work together. The fight for fair pay continues.

10 October 2014:
Message from Dave Prentis, UNISON General Secretary
Dear UNISON member,
Scottish Local Government workers strike for fair pay - 21 October 2014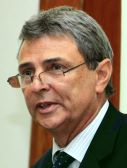 UNISON members in local government in Scotland have voted to take strike action due to the employers ignoring the agreed bargaining machinery, the imposition of a pay award and their failure to negotiate on UNISON's pay claim. The first strike day will be Tuesday 21 October.
I am writing to ask you to take part in the strike and send a strong message to the employers that you will not accept the employer's behaviour and that you want fair pay. UNISON's aim is to get an improved offer for you.
Taking strike action might seem like a big step, especially if it is your first time. However, I would urge you to take part, alongside thousands of your fellow UNISON members. If you face hardship from taking strike action, you can seek help from UNISON.
The actions of the employers in ignoring the agreed bargaining machinery and imposing a pay award in April this year is unacceptable and threatens the future of collective bargaining in Scotland on pay. The 1% award imposed on 1 April this year does not keep pace with price increases and is in effect a pay cut. We have been forced to take action as a last resort after all attempts to negotiate have so far failed. We want to get the employers back to the negotiating table with us, but at the moment they are not prepared to do that.
As a union committed to providing quality public services, we regret the potential disruption our strike might cause. The services you provide are essential to the whole community, but you deserve better than what is effectively another pay cut.
We need to show the employers that we are prepared to defend our pay and to send a message to the government that enough is enough. They can't keep cutting services, jobs and pay and expect us to accept it.
Please make a stand on 21 October. A well-supported strike is vital if we want to get the employers to listen to reason and show you the respect you deserve.
Best wishes


Dave Prentis
General Secretary
* Press release 6 October: UNISON announces a national programme of industrial action in local government - UPDATE strike set for 21 October.
Action plans put to industrial action committee
4 October 2104: Following the ballot vote for action, UNISON Scottish local government leaders have sought authority from the union's industrial action committee for a programme of industrial action over the coming months to include a day of action followed by a programme of geographical/selective action. Branch consultation will kick off next week.
UNISON lead negotiator Dougie Black said: "Members are angry about the way they have been treated. Their pay being eroded whilst theytake the brunt of the cuts. We urge employers to come back to the negotiating table."
Check back here for updates.

Members vote YES for action
29 September 2014: The Local Government Pay Ballot, which closed at lunchtime today, 29 September 2014, has delivered a Yes vote for industrial action on the basis of 53.5% to 46.5%. UNISON Scotland's Local Government Committee will meet in Glasgow on Friday 3rd October to discuss the way forward and a full update with follow then.
4 September - Fair Pay Campaign Guide 2014 - click here for pdf
21 August 2014
UNISON Scotland local government strike ballot
VOTE YES FOR FAIR PAY
The Scottish Employers have imposed a pay award of 1% on our members from 1 April 2014.
Further they have refused to negotiate on UNISON's claim for this period which was:
An additional £1 per hour for all staff conditioned by the Scottish Joint Council
Consolidation of the Living Wage
Deletion of spinal column points below the level of the Living Wage
This action by the employers is quite unacceptable and shows a blatant disregard for the agreed bargaining structures and threatens the future of nationally agreed pay awards.
Given that the employers imposed 1%, it is unsurprising that they also refuse to negotiate on a justifiable pay claim.
Because of this UNISON Scotland are now conducting a formal industrial action ballot which will be open from 9th September 2014 until 29th September 2014.
The ballot asks members whether they are prepared to take strike action to force the employers to respect the joint negotiating machinery and return to the negotiating table and improve upon the offer.
The UNISON Scotland Local Government Committee is asking that members vote YES to strike action for Fair Pay