** Click here for brochure of Glasgow Friends of May Day events up to 31 May
**
May Day reports 2014
Edinburgh Mayday: Unions must give hope - Owen Jones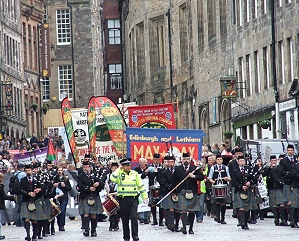 A great turnout at Edinburgh's May Day march and rally on 3 May heard Owen Jones call on the labour movement to give people hope and defend the NHS, the welfare state and all that was won by 'struggle and sacrifice' in our history.

"We need to give hope to those who get up in the morning to go to work to earn their poverty. We should say that if you are in work the least you can expect is a living wage", he told the packed rally at the Pleasance theatre. See more on UNISON Edinburgh website...
Aberdeen: May Day celebrates solidarity across borders as polticians, trades unionists and citizens take to the streets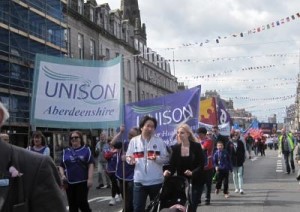 The banners and flags of dozens of trades unions and community groups made a colourful display as Aberdeenshire UNISON joined hundreds of marchers as they snaked down Union Street in Aberdeen to celebrate International Workers Day, and to call for solidarity across borders. See more on UNISON Aberdeenshire Branch website...

May Day events 2012
Edinburgh:
March & Rally - Saturday May 5th.
UNISON's John Stevenson urges new Council to work with unions and communities to protect services and jobs. "Recession is not an accident. It is not unavoidable. It is created by the politics of greed."
Click here for a report on the event on the UNISON Edinburgh Branch website.

Glasgow:
See reports on the Glasgow TUC Facebook page

May Day March and Rally Sunday 6 May, 11.00am. Assemble - George Square, Glasgow, march to Royal Concert Hall for Rally. Plus a whole week of events see Glasgow Friends of MayDay for details

Irvine Irvine & N Ayrshire TUC - MayDay March and Rally: Saturday 5 May, Assemble 10.30am. Woodlands Centre, Kilwinning Road, Irvine

Dundee:
Saturday 5th May 12.00 assemble Hilltown Park and March to Albert Square for rally.

INVERNESS & DISTRICT TRADES UNION COUNCIL
MAY DAY MARCH AND RALLY
SATURDAY 5TH MAY
Assemble: 10.30am at Inverness Castle
March off: 11am
Route: Castle Street, Ness Bridge, Ness Walk, Ardross Street to the Arch
Rally will be held in the Council Car Park
Aberdeen:
Aberdeen were ahead of the game marching on Saturday 28 April combined with Worker's Memorial Day: www.aberdeenshireunison.com/
campaigns/mayday12.html

Home
| Press Releases |
Scotland inUNISON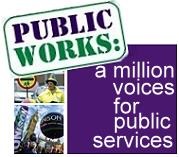 Public Works is the campaign for jobs, services, fair taxation and a Living Wage by UNISON, Scotland's biggest public service union. More updates on UNISON Scotland blog plus UNISON Scotland Press releases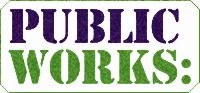 Public Works: Toolkit
Resources for branches
to campaign against public service cuts. Get tooled up.